Bubble.io is a powerful no-code platform that allows you to design, develop, run applications without writing a single line of code.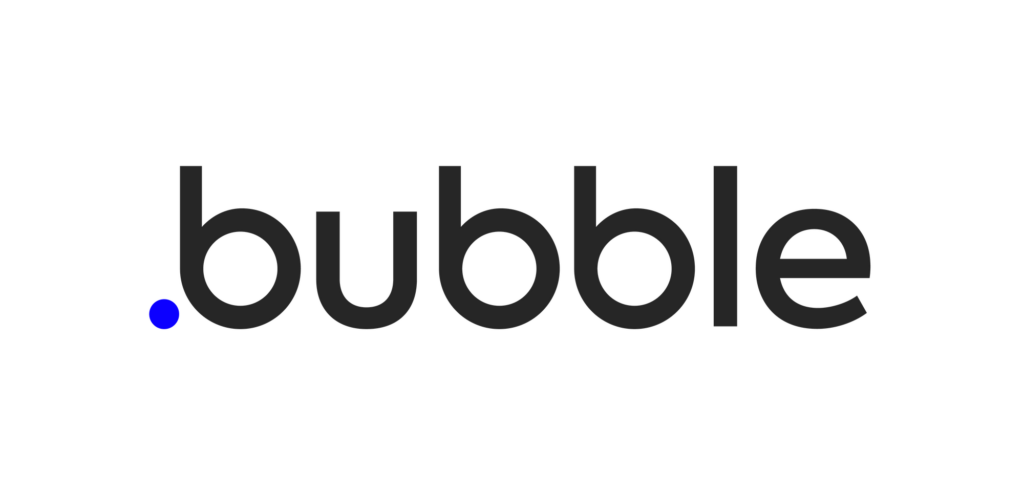 Bubble.io has a collection of plug-ins that enhance the capabilities of the platform. It allows third-party developers such as CraftMyPDF to extend the platform and add features to it.
We have built a native Bubble.io plug-in for you to integrate your applications with CraftMyPDF and generate PDF documents easily. The plug-in integrates with our services using REST API.
The actions of the plug-in are:
Generate PDF
Create Editor Session
List Templates
Create New Template From
Update Template
Delete Template
The CraftMyPDF plugin uses API Key for authentication.
In this tutorial, we are going to add the CraftMyPDF plug-in to an application and use it to generate PDF documents.
Step 1: Navigate to the Plugins tab
On the Plugins tab, click on Add plugins to install the CraftMyPDF plug-in.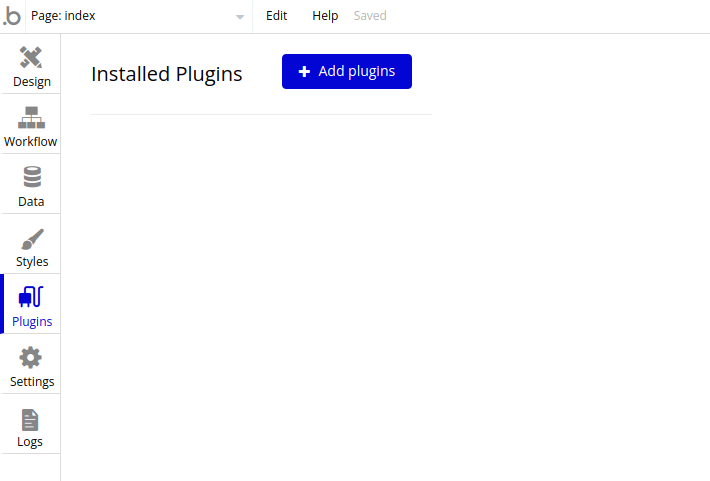 Step 2: Search for the plug-in
In the Filters, enter CraftMyPDF in the text field. On the right is the search result, click on the Install button to install the CraftMyPDF plugin.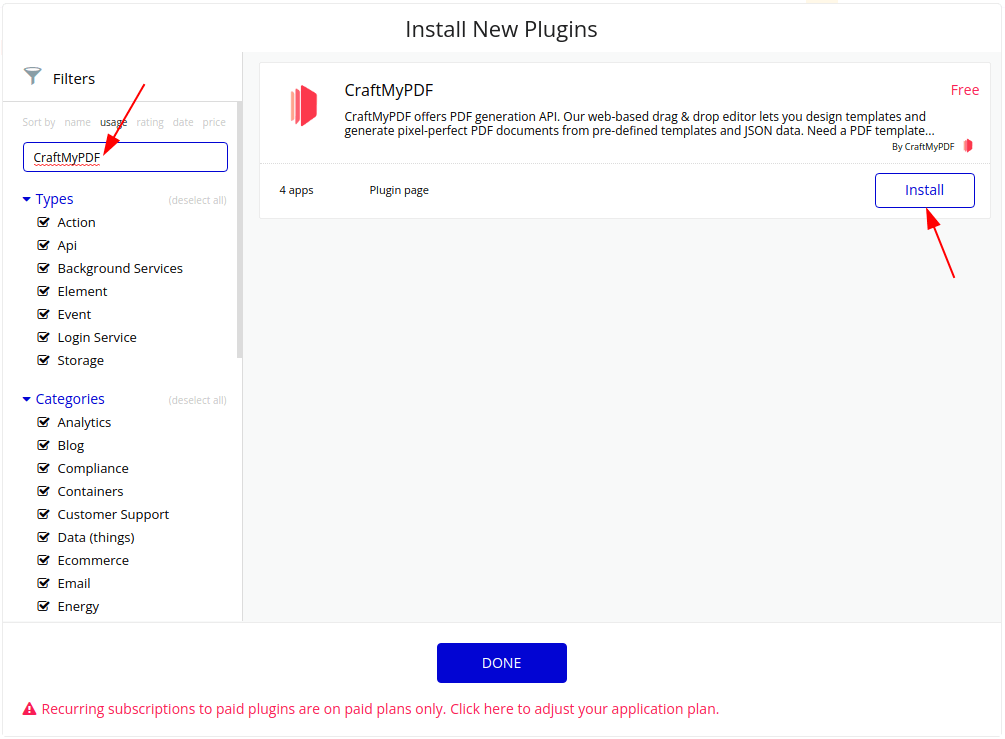 Step 3: Enter the API Key
Enter your API Key in the API Key field.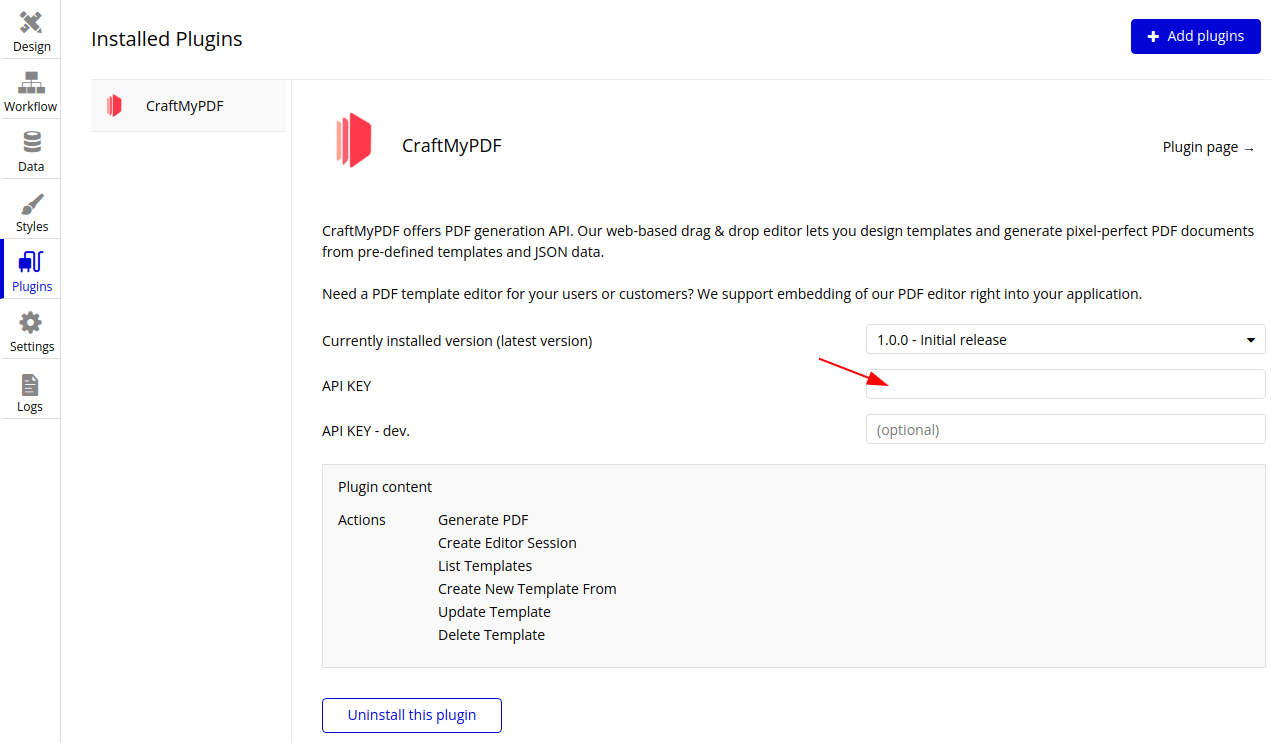 The API Key can be obtained in the Integration tab in CraftMyPDF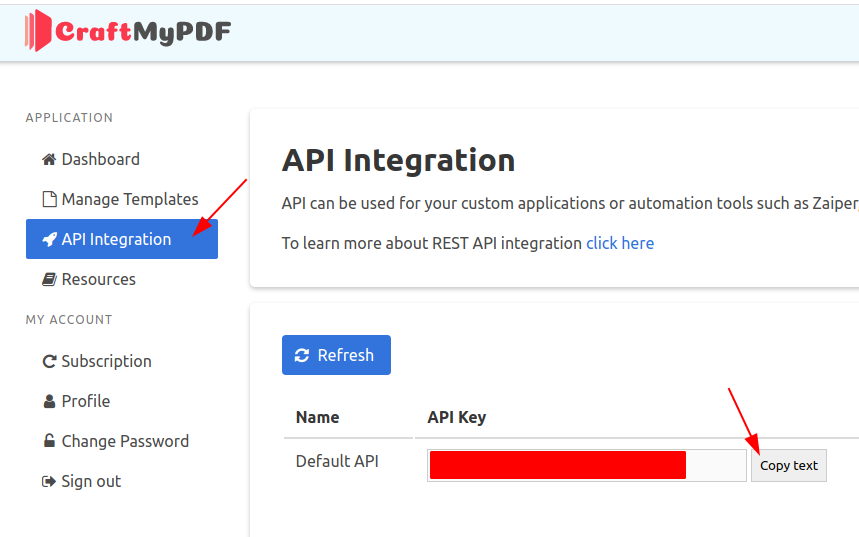 Step 4: Create a new button in UI Builder
In the UI Builder, drag-and-drop a button.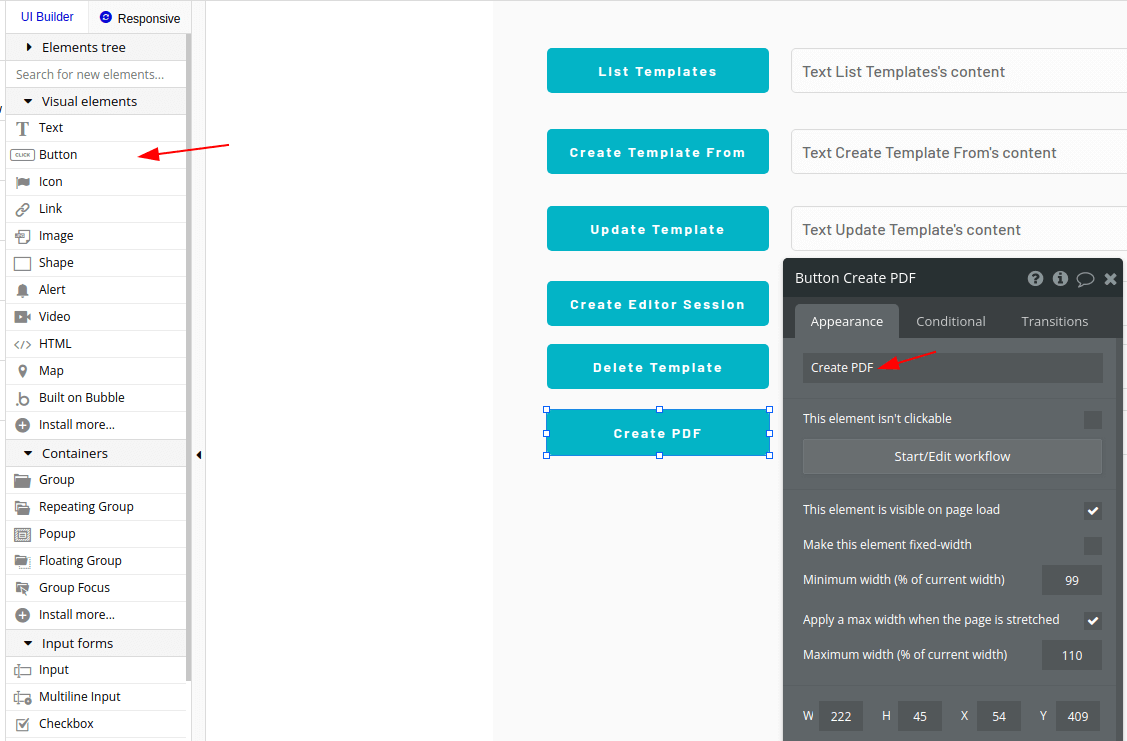 Step 5: Setup a click event for the button
Click on the last block to bind the button to an event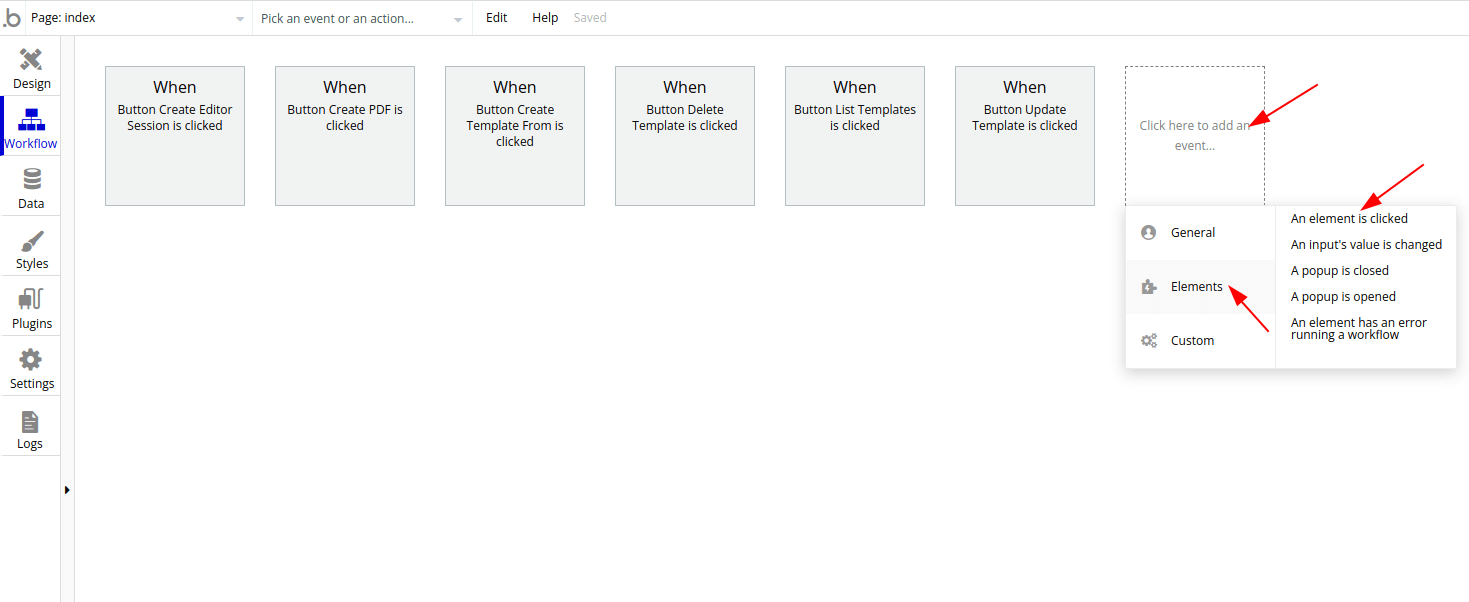 Step 6: Bind the button to an action
Click on Plugins and select Generate PDF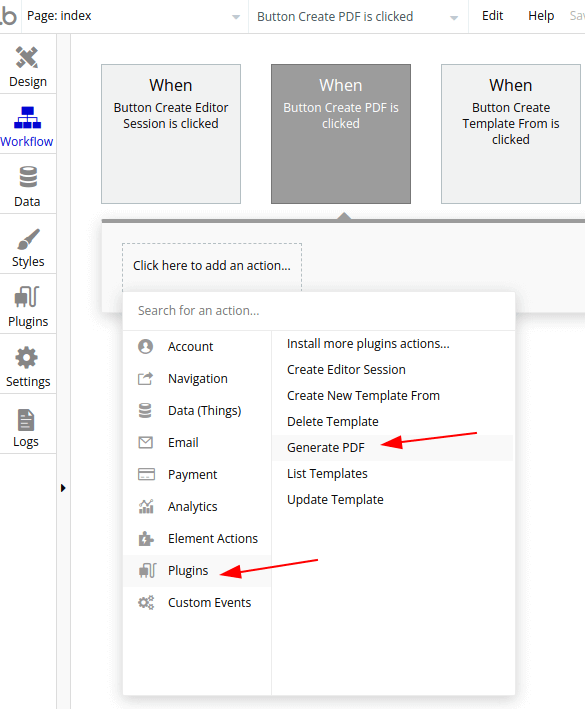 Step 7: Configure the plug-in
Select Generate PDF action, enter the Template ID and JSON data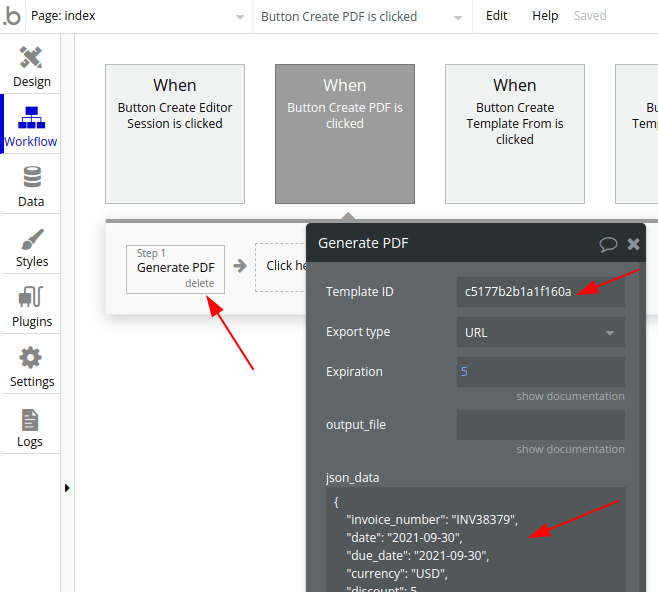 Step 8: Preview your application
Click on the Preview button to run your application
Conclusion
That's it! Bubble.io is an user-friendly no-code platform, if you've followed the simple steps above you shall be able to generate PDF documents easily.
What's next? Take what you've learned in this tutorial and create a new Bubble app using our Bubble plugin. We're excited about the powerful connections that Bubble offers to users. As always, email us with any questions.