Free Online PDF QRCode Generator
To create QRCode online for free with CraftMyPDF, simply upload your logo, and fill in the information. Then click on the Generate button to generate QRCodes.
No registration needed!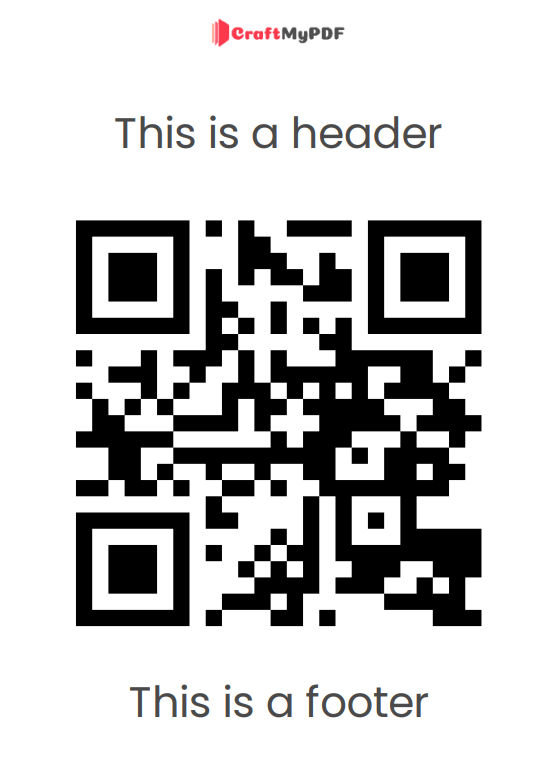 How to Create PDF QRCode Online For Free?
To start with, enter all the details in the following form and click on the button Generate to create an QRCode. Once a PDF QRCode is generated, click on Download PDF to download the PDF QRCode.
| | |
| --- | --- |
| QR Content | |
| QR Color | Support hex color (e.g #FF0000) |
| QR Size | |
| Header | |
| Footer | |
| Font for header/footer | |
| Logo | |
| | Accept only PNG and JPEG |
| | |
*Generate up to 10 QRCodes within 24 hours without registration
Want a customized QRCode?
Create attractive-looking and custom PDF QRCodes with our drag-and-drop editor by simply adding your company's logo, and changing color, and fonts to make it more personalized.
Need automated generation of QR codes? Our integration with Zapier, Make.com, and other platforms allows you to automate your QRCode generation.
Intuitive & Advanced Template Editor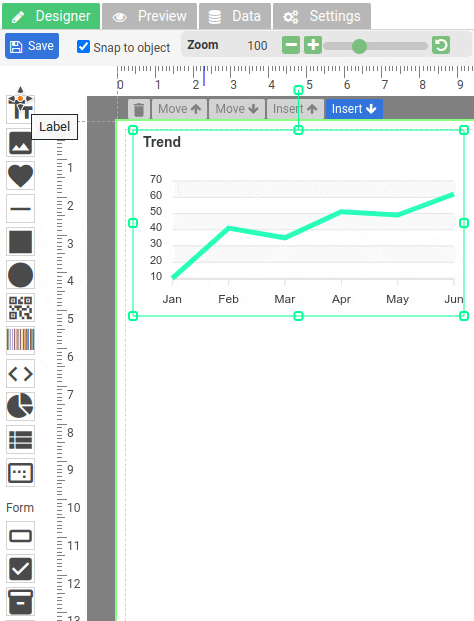 Drag and drop – Our advanced editor allows you to easily create new PDFs by dragging and dropping the elements into your PDF templates.
Support of expressions –  An expression is any valid set of variables, operators, and expressions that evaluates to a single value. 
Support advanced formatting – Our template editor supports advanced formatting.  You can easily format number, currency and date time with CraftMyPDF's expressions.
Quality fonts at your disposal – We have hundreds of quality fonts at your fingertips.
Fast preview of the layout – Our blazingly fast Quick Preview allows you to instantly preview the PDF in HTML and customize JSON data.
Automate PDF and Image Creation and with No-code Tools