1. Introduction
The marketing concept revolves around the idea of meeting the demands of a customer by offering a service that satisfies their needs. Most businesses have a strategy that they adopt to promote themselves to meet their targeted revenue.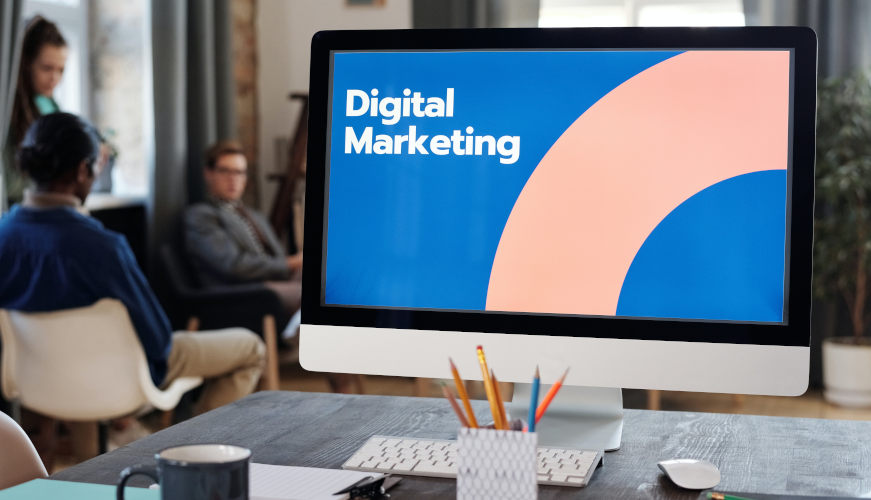 Marketing automation is an essential factor in the overall marketing strategy for organizations aiming to succeed. CraftMyPDF enables businesses to quickly automate their marketing procedures by providing marketing services.
In this article, I'll emphasize the value of marketing automation to organizations and the reasons you should use a product like CraftMyPDF to facilitate the automated process. So, let's get to it!
2. What is marketing automation?
Marketing automation is the process of implementing software as a service to automate marketing processes like enhancing customer engagement, generating new leads, boosting website traffic, and creating better customer journeys among many others to increase revenue for your business while saving cost and time.
3. What benefits does marketing automation offer?
Perhaps your company generates leads by having marketers discover clients who could benefit from the service. In several areas, this can boost productivity, accuracy, and profitability.
Creating leads isn't the only thing that can be done, you can also send marketing emails, follow up with customers, advertise on social media, and do everything else you need to do to streamline your business's revenue.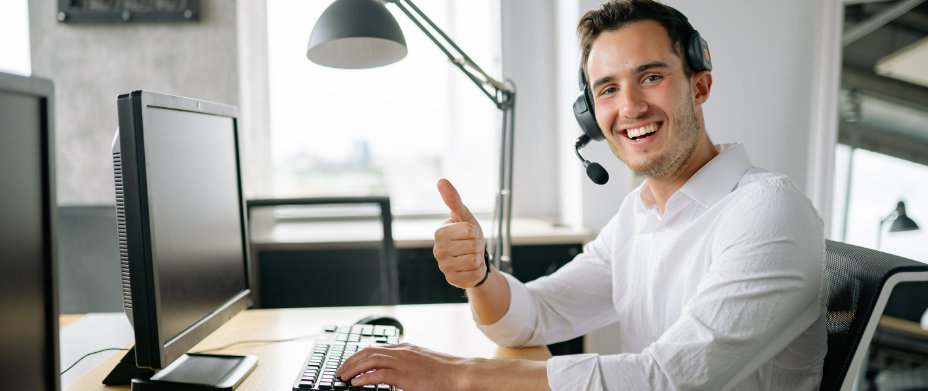 Here are great strategies you can adopt using marketing automation.
i. Increase leads and closes more deals
Marketing automation can assist you in increasing leads and closing more deals by identifying your target audience.
It incorporates tools that relieve the stress of manually reaching out to prospective customers. This enables marketers to reach a wide range of customers and help build better relationships.
ii. Save time & money
There are some tasks, like social media advertising, that require you to hire social media managers to assist with the task.
However, rather than going through the stress of looking for someone qualified and weighing your budget against their salary, you can easily do this with marketing automation by using tools to run your social media advertisements, saving yourself the stress of looking for a qualified person and also saving cost.
iii. A more efficient marketing team
Using marketing automation solutions makes it possible for your marketing team to do tasks quickly and effectively, freeing them up to concentrate on other crucial tasks like boosting the company's income, retaining existing customers, improving the product's image, and many more.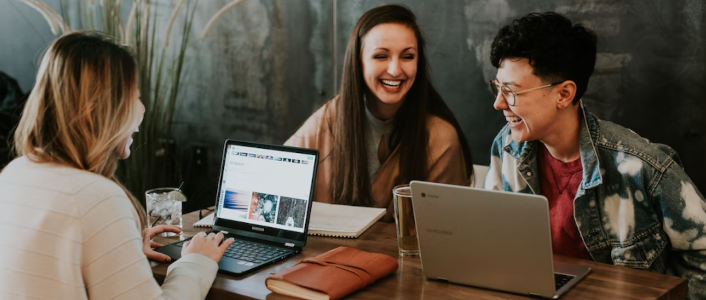 iv. Create a better customer journey
Marketing automation tools allow you to create a better customer experience for users. Imagine, if you were to manually reach out to every user that signs up for your company's product, this could be in hundreds or even thousands.
This could lead to weariness for your marketers, making them respond slowly or perhaps even miss out on important feedback from customers. The process is much simpler with marketing automation tools, it may help improve client engagement by employing automatic feedback.
v. Increase website traffic & scale the business
You can quickly connect your product brand to a potential customer with marketing automation. This can be accomplished by sending emails to your subscriber list using a tool like email marketing automation to direct clients to your website.
The details about your company's product draw in the target market by keeping them on your website. This helps the company scale because many people get to learn about the features of the product they had been interested in all along.
vi. Increase in productivity
Marketing teams can focus on more worthwhile, interesting tasks that require their knowledge and experience with the aid of marketing automation.
As a result, they become more productive at their various tasks, which ultimately boosts business revenue.
4. CraftMyPDF Use Cases For Marketing Automation
Consider the time you may save by implementing marketing automation technologies that allow you to minimize repetitive tasks by using automated solutions like CraftMyPDF.
CraftMyPDF offers a variety of ways to automate marketing activities, allowing your teams to focus on other crucial work to raise productivity and efficiency, increase business sales even on holidays, and most importantly, help you fully realize the benefits of marketing automation.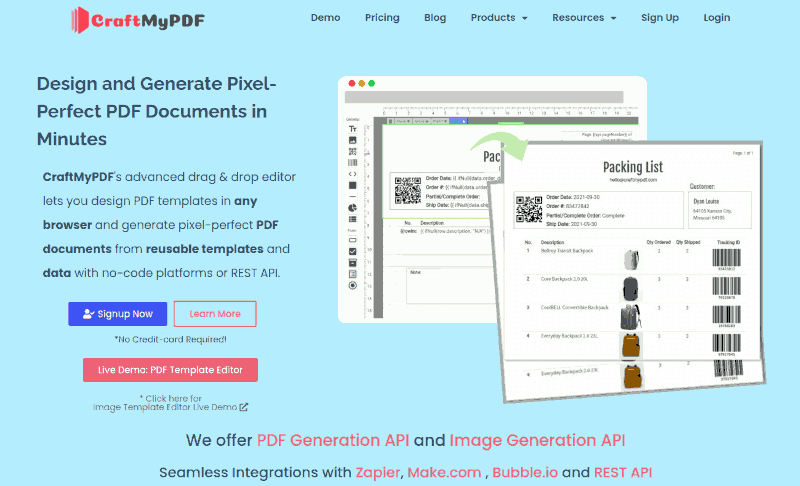 Here are some use cases that CraftMyPDF can assist you with.
Idea 1: Social media marketing
CraftMyPDF allows you to use marketing automation tools by using image generation to post scheduled image content on social media websites such as Facebook, Instagram, LinkedIn, etc. This helps you improve customer engagement on your social media pages by attracting the desired audience.
It saves your marketing team the stress of having to manually post images of the company's products on various social media websites.
Additionally, it also allows them to focus on other important tasks that could help promote the company.
Check out the following tutorial for auto social media image generation using Zapier, Airtable, and CraftMyPDF.
Idea 2: Marketing campaigns
CraftMyPDF allows you to improve customer retention.
This helps you turn one-time customers into repeat customers and prevents them from switching to a competitor by using marketing automation tools to send an automated birthday card, an anniversary card commemorating the number of years you've been using the company's service, etc.
This makes the customer feel valued and more confident using your product.
Idea 3: Event marketing
Automating marketing tasks related to events is the main goal of event marketing automation. It assists you in automatically sharing promotional information across several social media platforms, such as sending event reminder emails to participants to check attendance and generate leads after the event.
For example, you can use no-code tools like Zapier to set up triggers that post event reminders on your Instagram or Twitter accounts using CraftMyPDF. This can help avoid time wastage on repetitive tasks.
Looking to add a touch of professionalism to your event passes? Check out this tutorial on how to automatically generate PDFs with Airtable and CraftMyPDF.
Idea 4: Gamification
Through automated marketing tools like CraftMyPDF, the marketing team may employ marketing automation to increase engagement with potential customers.
How does this work? It employs advertising campaigns to pique people's interest in playing the game by offering prizes for winning or sending out certifications once users complete certain goals, creating intriguing challenges to keep players interested, and giving them a sense of accomplishment for playing the game.
With Airtable and CraftMyPDF, you can easily generate professional certificates automatically. The following tutorial will show you how to do it.
Idea 5: Product Marketing
Product marketing is much simplified with the aid of no-code tools like Zapier or make.com, these platforms help trigger workflows by linking them to your CraftMyPDF account.
You can craft and create messages, send out highly customized PDF product catalogs based on customer needs, promote the products on social media platforms by strategically pushing them to the target audience, and much more. This would increase revenue and product demand as a result.
Idea 6: Personalized Email
Reaching your customers effectively becomes simple with marketing automation. This aids in automatic emails to current and potential subscribers on the subscriber list. This may be accomplished by setting up triggers using no-code tools like make.com or Zapier to build customized messages and change them when necessary.
This improves user engagement and enhances your chances of turning a potential customer into a current customer.
Idea 7: Automated Gift cards
Gift card automation improves referral programs. It's simple to send digital rewards using marketing automation software. You may create automatic gift cards using CraftMyPDF and distribute them to customers. This can be done by setting up a trigger using Zapier and connecting it to your CraftMyPDF account.
This improves customer experience, attracts new customers, increases sales, and, most importantly, elevates the reputation of your company.
The following tutorial will show you how to automatically generate gift voucher images with our image generation API, Make.com.
5. Conclusion
Above are the seven most common use cases for your business to attract new customers, keep hold of current ones, and even win back old customers.
By choosing the best digital solutions to fit your needs, you may transform these marketing insights into business strategies to increase revenue for your organization.
CraftMyPDF offers excellent marketing automation services to help you grow your business so you can concentrate more on growing the business and less on finding solutions. Thank you for reading!